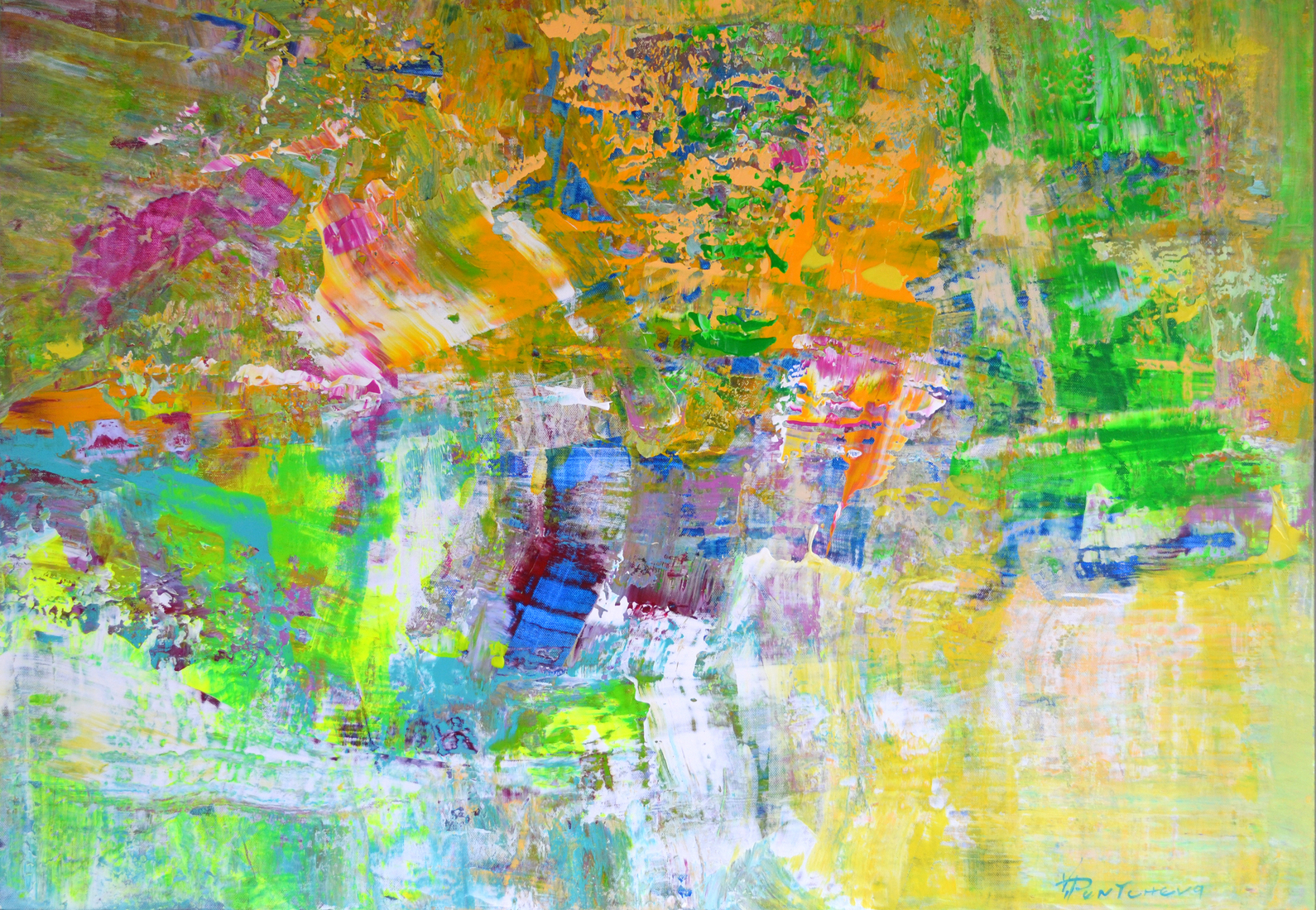 70 x 100 x 4 cm, © 2022, prijs op aanvraag
Tweedimensionaal | Schilderkunst | Acryl | Op doek
Getoond op Open Atelier Gouda
The artwork is an exploration of greenery and bright coloured flowers in the time of blooming spring. A close look into a peaceful nature, feelings and senses evoked by the freshness in the air. The painting seeks to provide a meditation on the fundamental nature and essence of basic human emotions.